About Mackay Mackay & Peters Ltd.
Located in Burlington, Ontario, MMP is the oldest survey firm in the area commencing to practice in 1906. Later the original Hamilton firm and the Burlington practice of Yates and Yates, the successor to the survey practice of Sewell and Sewell merged into MMP, Burlington.
We provide services throughout Greater Toronto, Hamilton/Burlington, Southern and Central Ontario. We extend beyond our core service area on special projects and circumstances. MMP is associated with Clarke Surveying Incorporated located in Windsor, Ontario.
MMP is also the successor to the survey practice of J.W. Tyrell, one of Canada's great map makers and explorers of the late 19th Century. Our records date back over 125 years and can be used for personal genealogy and land settlements.
We are trained professional land surveyors with skills and expertise to satisfy all needs of surveying and mapping from determining a simple fence line to the most complex multi-million dollar project requiring state-of-the art technology, experience and expertise.
Compliance Management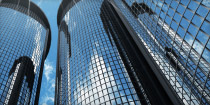 Zero tolerance Health & Safety
MMP News
MMP & TTC Partnership Continues
Mackay Mackay & Peters(MMP) and the Toronto Transit commission (TTC) continue its partnership into 2013.   MMP provides surveying, mapping and property services to many large clients like the TTC.    Services can include:  precision surveying for control, alignment and deformation monitoring; property … Continue reading →
MMP to work with Waterfront Toronto
We are excited to announce that Mackay Mackay & Peters has been awarded a contract with Waterfront Toronto to provide surveying services.  Waterfront Toronto is building the largest urban revitalization project in North America.  They are rethinking, re imagining and redefining what the … Continue reading →
Burlington Beach Aerial Survey
MMP recently completed a complete aerial and land survey map of the Burlington Beach area, for the purposes of a study on erosion protection for the area. Burlington Beach is a major recreational area serving residents from the Burlington-Hamilton area.
Serving Greater Toronto, Hamilton/Burlington, Southern
and Central Ontario